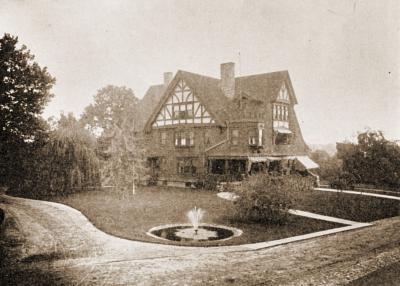 This house was built by Louis F. Newman, the builder/architect that built much of the Forest Park Heights neighborhood. He disappears from Springfield history around 1901, at which point this house was sold to Fred T. Ley, world-famous construction engineer.
The house is still standing -- it is at the bottom of Buena Vista plaza -- though it has been modified fairly substantially on both the interior and exterior. The roofline on the right side has been seriously altered via a second-floor addition, and the second floor is stuccoed, instead of just the third floor.
This house was the cover-featured house in Scientific American Builders Monthly, December 1898 issue.