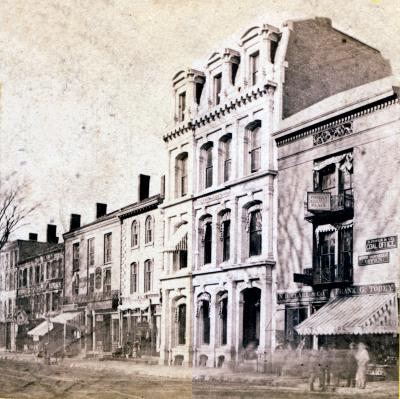 This block was located opposite Court Square, where the MassMutual center currently stands. Other visible businesses are:
Frank G. Tobey, dealer in hats, caps, and gentleman's furnishing goods
N.B. Clark & Co., Manufacturers and Dealers in cigars & tobacco.
Moore Brothers, Photographic Artists
In 1876, the following visible businesses did not appear in the city directory:
D. Power & Co., Coal Office
Phelan Billiard Place
So the year of the photo does not appear to be 1876.
Here is a different angle of the same block, from another stereoview.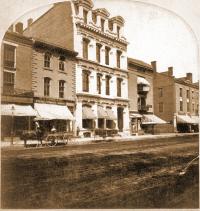 First National Bank Block