Lately, I have tended to only write blog entries when I am wowed by something, and lately, nothing has wowed me. But today, I realized that the Massachusetts Cultural Resource Information System (MACRIS) has digitized its historical inventory files and is making them available to the public.
What wowed me was a photo of the West Union Street school, taken in the 1970's. The building is no longer standing, and I had never seen a photo of it before.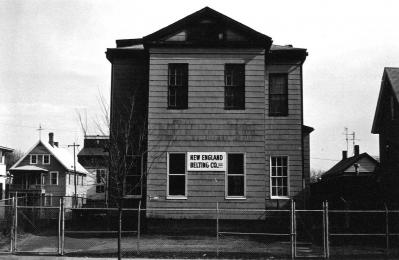 West Union St. School
I don't know when that building came down; the historical inventory form said that at the time (1983), the building was the only wood frame school left in the city (though the Dry Bridge School is still standing, with the badge of the only ungraded schoolhouse remaining in the city). The Pride Gas Station now sits where it once stood. Did it come down to facilitate this project? Or was it down earlier? It's sad that no one really knew it was there before it was torn down.
Here is a link to MACRIS -- thousands of Springfield landmarks are documented here, and although the photos are not from the period when the properties were built, most are from the 1970's and give an interesting perspective on the properties. Many of the buildings inventoried are no longer standing. The historical inventory forms provide an amazing wealth of information.