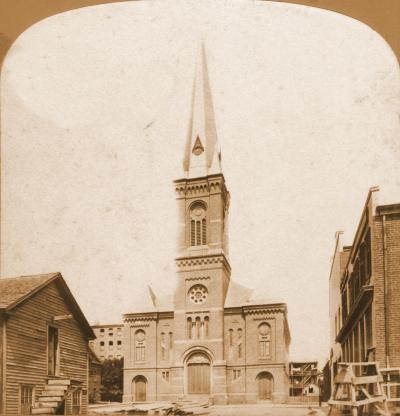 This is a rare image; most views that I have seen of this church have been from the side, probably because there was no place from which to take a front-facing photo due to buildings opposite it. This photo must have been taken when no building existed on the lot across the street.
Here is another view of the church.
Trinity Methodist Episcopal Church
The church was used by the congregation until 1928, at which time they moved to their current location on Sumner Ave. The church was torn down sometime thereafter, it does not appear on a 1946 map of the downtown area.
---